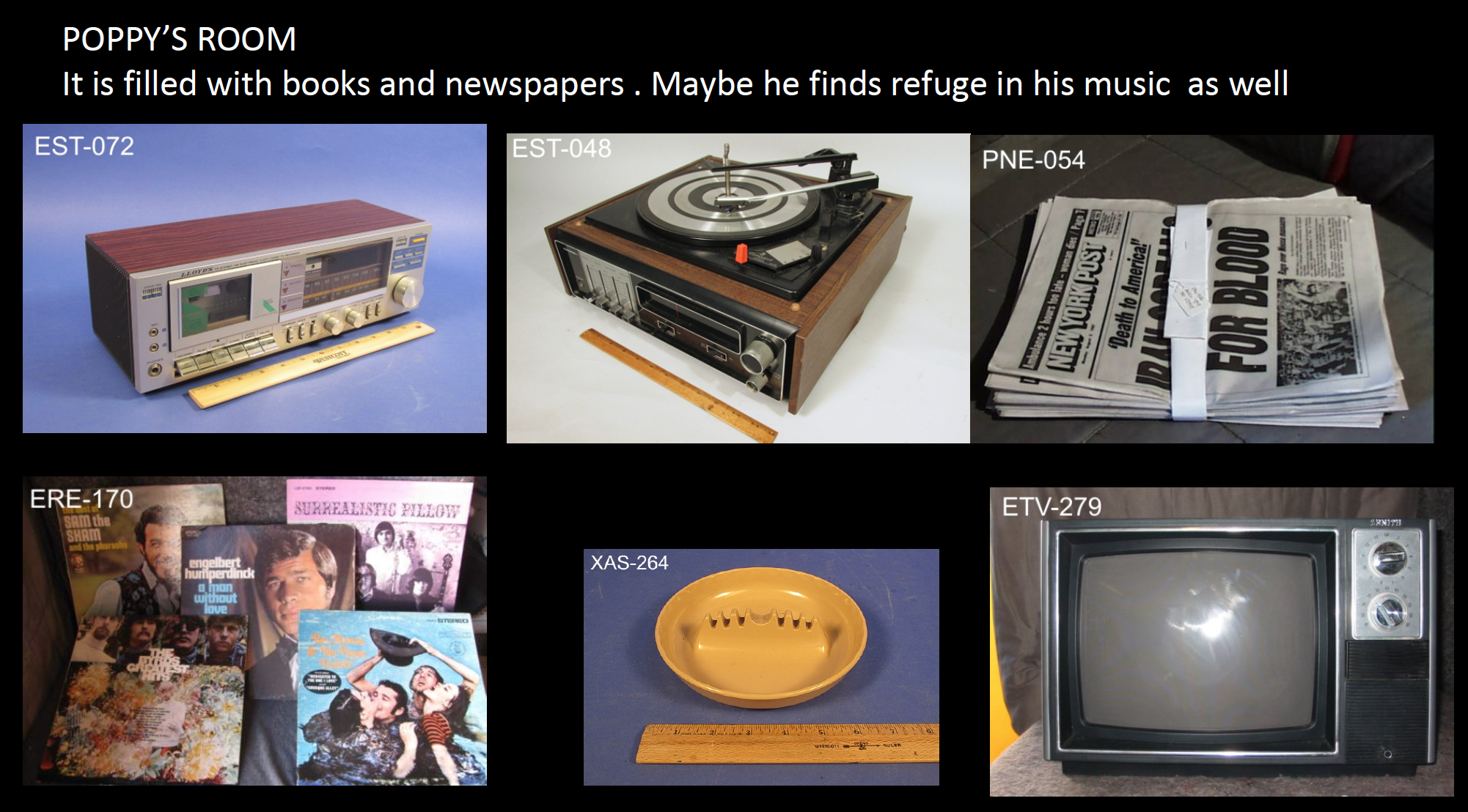 THE ISLAND
Directed by Aimée Schaefer
Written by Aimée Schaefer and James Faller
Director of Photography: Alfonso Jaramillo
Production Design: Christelle Matou
Costume Design: Ari Fulton
The concept of the design was inspired by the life of family in the late 1980s which reflects its start in the 1970s. The efforts to update the apartment by the Latina female head of the family have never been complete. There is no sign of a male presence except toys and games from the sons.
The existing apartment was modern with 1990s influence. Most had to be removed to create the 1970s-80s living room and sitting room.
Actors did not have to pretend enjoying a working 1989 Nintendo game while rolling.
The plastic cover over the sofa is the only way to protect it from a house full of boys. The sofa is also a show off that must be preserved "new" for visitors.

The rythm of the family is led by the routine the ever present chores such as laundry or ironing.
Religion is part of the fabric of the family whether they are devout or not.
The choice of a 1983 pattern and build of the curtains is one of the few attempts to move on from the 1970s.
The living room is always very busy with meals, mounting mail and knick knacks. It is overflown with many photographs as the necessary proof of caring about all relatives no matter how distant. The clutter of the living room clashes with the rather empty sitting room.
This room belongs to the father and husband. It reveals a separation of the couple but also the sense that he is not the driving force in this household, he is almost emasculated. The room has elements of the 1960s and also furnished with pieces no longer useful to the rest of the family, twin bed, old kitchen table, food tray, mirror…
This Dad spends most of his time when at home, in his room, taking his meals there while watching TV or listening to his LPs. His music and his books are the only things that are truly his, including his Lazy chair.
MOOD BOARDS AND LOOK BOOK
The story partly takes place in apartment buildings in Roosevelt Island.