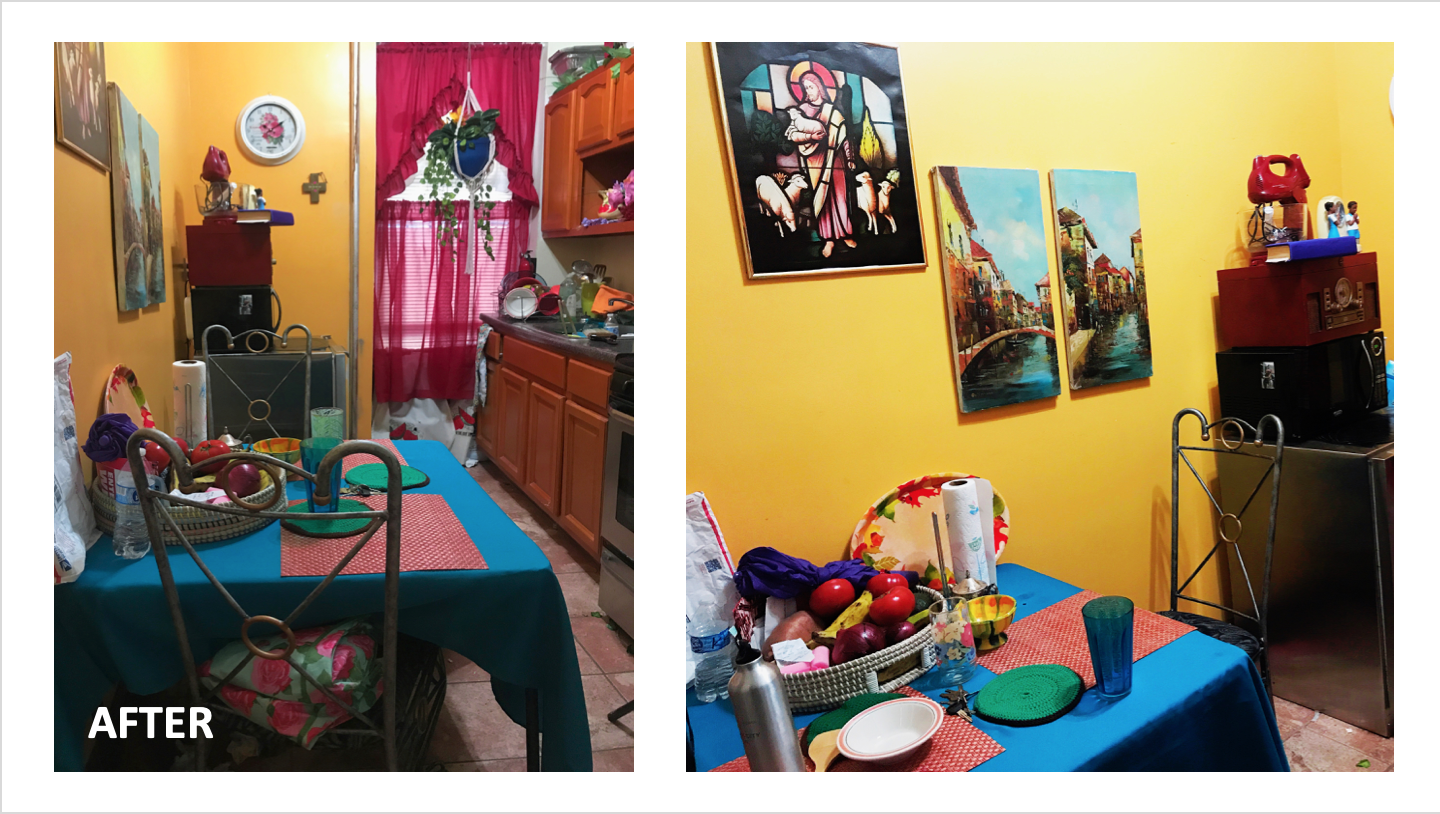 CONTRAST OF TWO ENVIRONMENTS
NEUTRAL
The objective was to create a neutral world which reflects the lead character's life. She is an introvert, living monotonous days. She never ventures outside of her safe and comfortable routine. Her emotions are self controlled just as her space is neutral and organized.
Despite her comfort in her routine, there are signs that she secretly longs for something different.
Hints of a bold color are signs that she timidly tries to break aways form the cold geometric style of her apartment.
VIBRANT
The second apartment was filmed in a different unit of the same building in order for the layout to stay true to the other apartment. However, the objective was to transform the space into bold clashing colors, enhanced by clutter.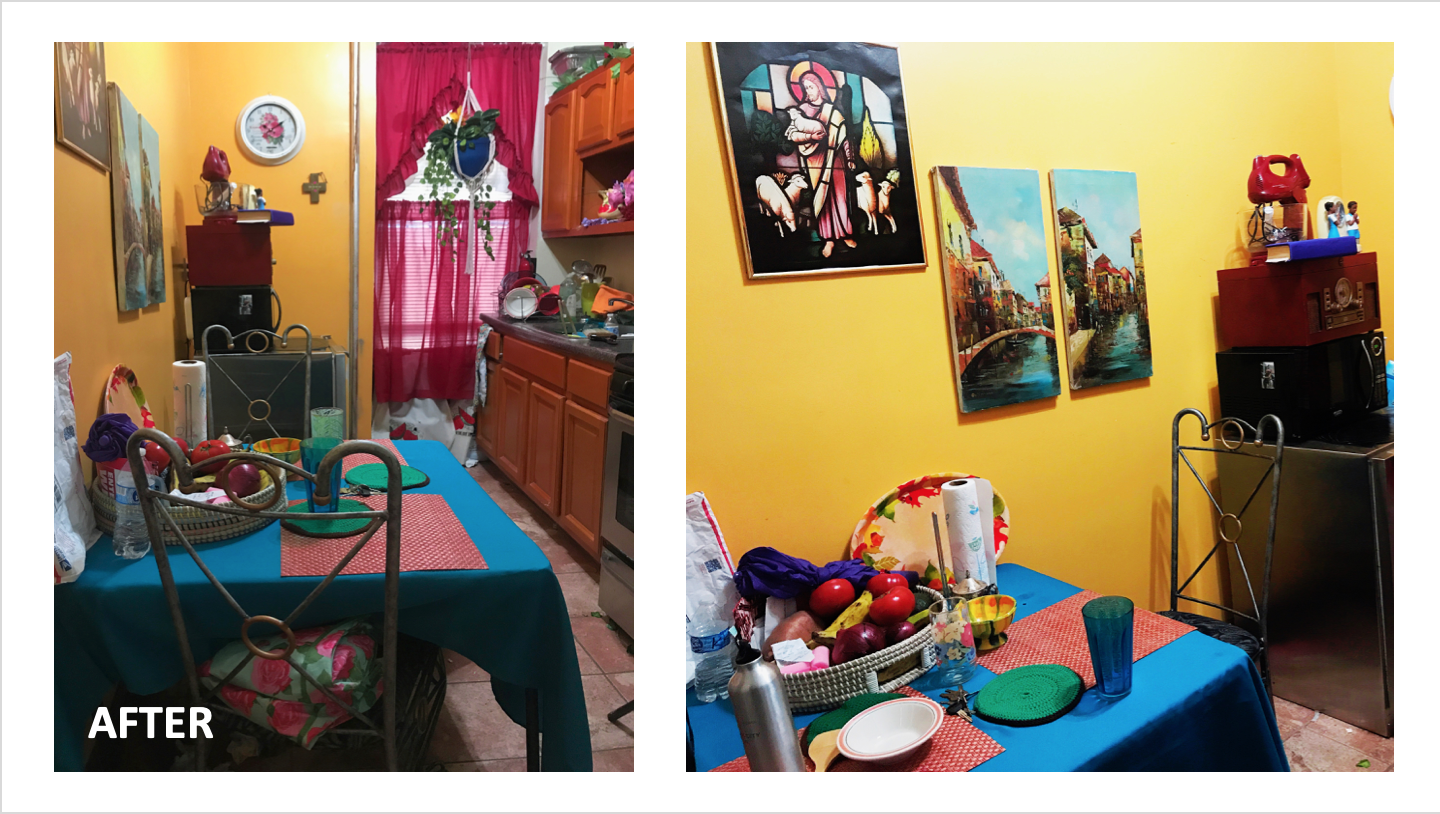 This almost nauseating high color contrast serves to create the discomfort the main character experiences when entering the space since she is more at ease in the neutral and neat environment of her apartment.
The use of fabrics, trinkets and bold wall paper helps create this eclectic space of the seamstress neighbor.
The party scene pushes the bold colors with lights and foods continuing the eclectic feel.
Costumes help characters blend into their owns spaces. In the same breath, the characters stood out of place when they step in each other's apartment.
THAT'S A WRAP!
Working with so many colors was fun but here I am tearing all down…