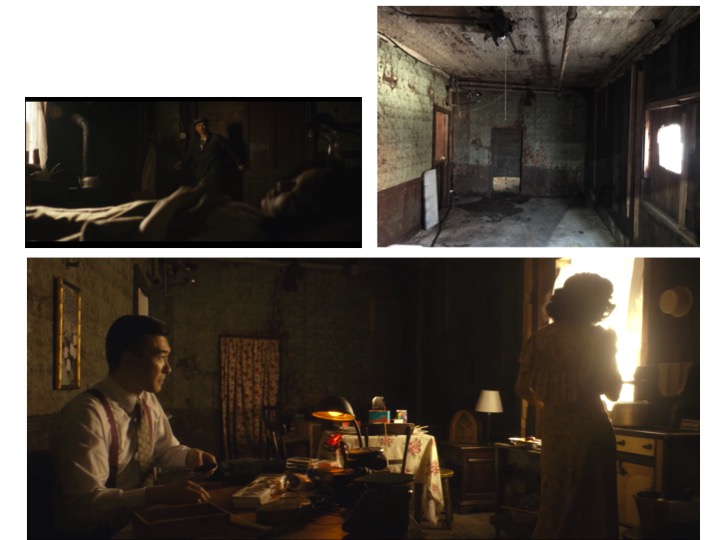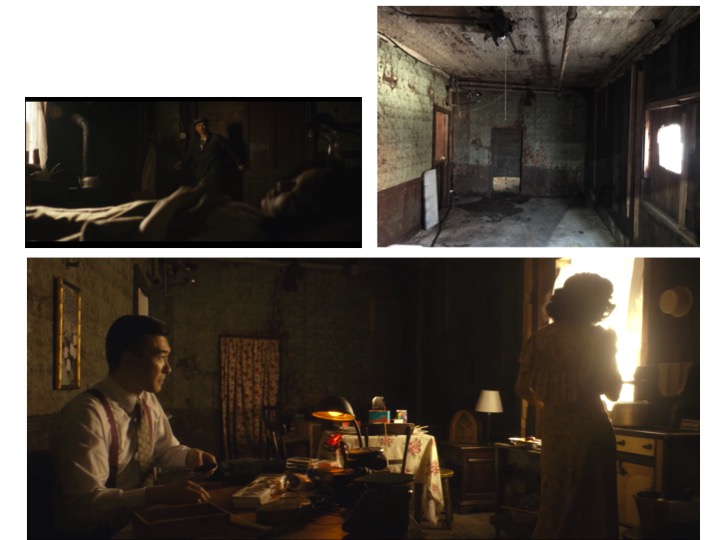 BEFORE AND AFTER
DRESS A GARAGE SPACE TWICE BASED ON THE DESIGN OF A TENEMENT ROOM IN POVERTY IN THE 1940S THEN AS A ROOM WHERE THE CHARACTERS HAVE BETTER MEANS.
Scenic painting created the illusion of a wall.
CONTEMPORARY SET
Construction of mailbox in front yard of the house with barbwire fence in the frame.
MAILBOX /PRODUCTION DESIGN INITIAL CONCEPT
RESEARCH
THIS IS A STORY OF SURVIVAL ACROSS GENERATIONS. DESPITE THE ADVERSITY OF IMMIGRATING FROM ASIA TO THE US, WE OBSERVE THE EVOLUTION OF A FAMILY WHOSE EXTREME SITUATION LEADS THEM TO VALUE FAMILY BONDS THROUGH TIME TRAVELING FROM 1940s TO 2018.